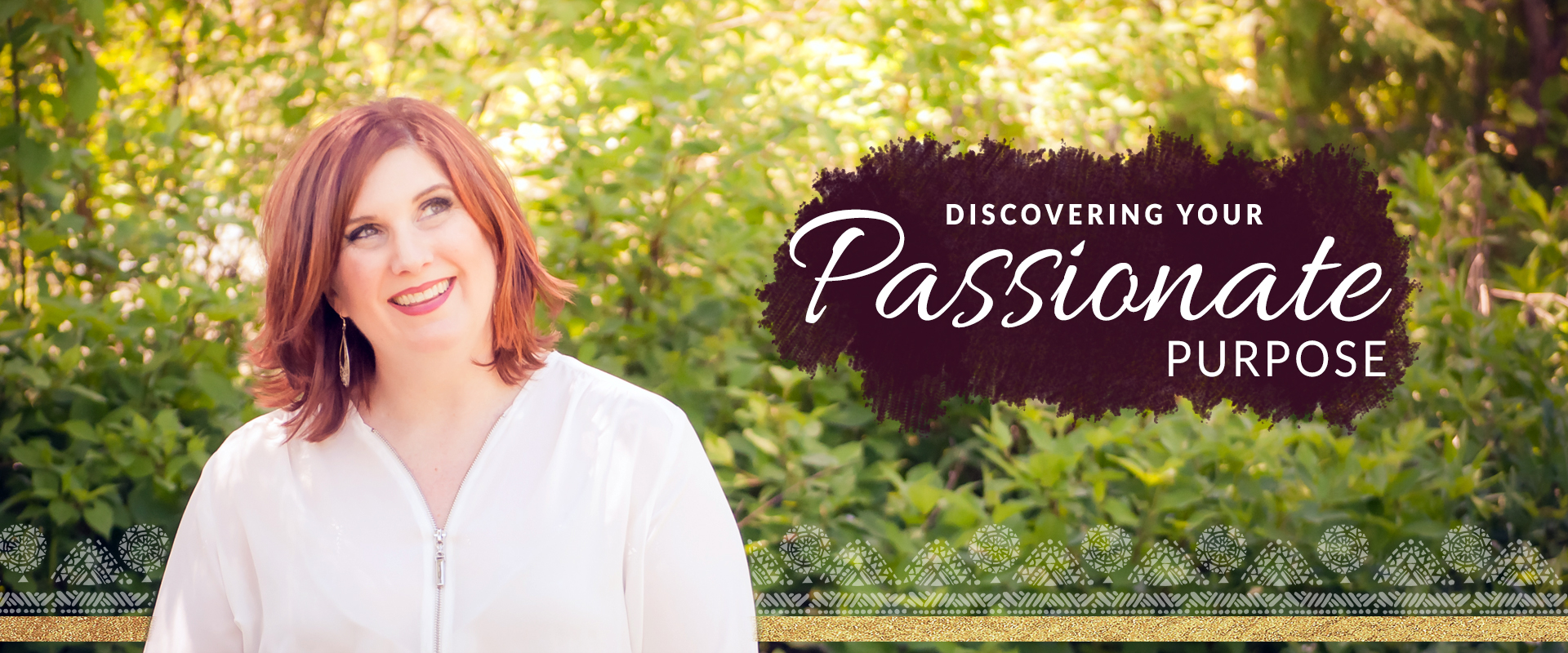 For entrepreneurs and creators READY to create the life you crave and deserve: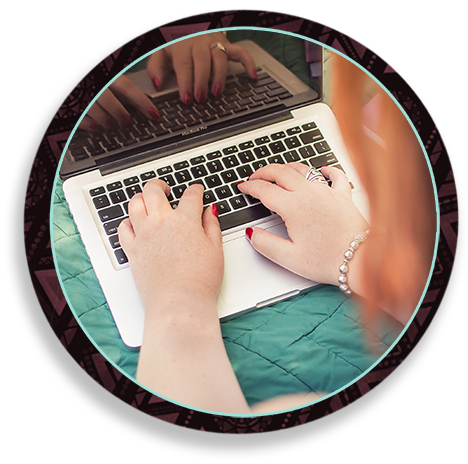 "Finally! How YOU can easily discover your purpose & use it to create a life of balance and joy…" with Vanessa Long, your personal game changer
Keep reading to discover this proven, simple way to discover your passionate purpose – so you can do less, enjoy your life more, and help to change the world for the better…
Dear Seeker,
I knew I'd escaped the dreariness and burnout of a normal life when I found myself working with a client in a beautiful little B&B not far from my home and enjoying a King-sized bed after a fantastic dinner.
But I was positive that it was the case when I returned home and was able to ease back into my daily routine with a smile on my face because I could feel the joy of being home.
I used to think that a life of balance and joy was a pipe dream … but it's really happening.
I also used to worry that I would have to totally replace the life and relationships that I have now with a brand new life in order to be happy.
But that's not the case at all.
My work and life allow me to focus on my purpose and mission 24 hours a day,
even when I'm just relaxing and enjoying the moment.
I work hard when I work but I also take lots of time off, and I have plenty of time in my schedule to nourish my body with healthy food and exercise, hang out with my friends, and explore new opportunities.
The best part is – I'm more deeply fulfilled because my work is empowering women to live their own lives of joy and balance. My message is helping more people lead happier, higher quality lives, and I want that for you too.
I know that every decision I make is aligned with my purpose… because I have my purpose written down and crystal-clear.
"I'm sharing this to show what's possible for YOU!"
If you could wave a magic wand and create your ideal business and lifestyle, what would it look like?
Here are some ideas. (It's okay – indulge in the possibilities, even if they seem wild!)
A thriving business with your ideal clients and a reasonable number of hours per week

Plenty of free time and money to have fun: travel, sing, dance, make art, and play – whatever you want!

A flexible lifestyle that gives you more quality time with your family and friends
Abundant cash flow that allows you to give generously to causes you care about
Deep joy and fulfillment knowing you're making a bigger, more meaningful impact with your gifts
A life that is an ongoing celebration of what you have achieved and the happiness that it is bringing to you
If you feel like your life is not what it should be and you feel this tug that you are meant for so much more, then you are in the right place and NOW is your time.
How to know if you're READY to step into a life of purpose and passion…
Crafting a business and life that is focused on your Mission is the most powerful way I know to make the impact that you were born for.
In fact, you've probably been thinking about your purpose and wishing you knew what it was for some time, and now you're hungry for change.
You're in the right place if…

You feel frustrated and trapped by your current life
Your business is stuck and you aren't sure why you're even doing it anymore
You're tired of being everything to everyone, and never having enough time or income to relax and take care of yourself
You're sick of stressing out about money
You don't know where to start when it comes to discovering your life purpose – but you want it!
You're overwhelmed and confused by the idea of changing your stuck situation
You're nervous about what – or who! – you'll have to give up if you try to find and live your purpose
Your attempts in the past to change your life have been disappointing and you don't know how to turn things around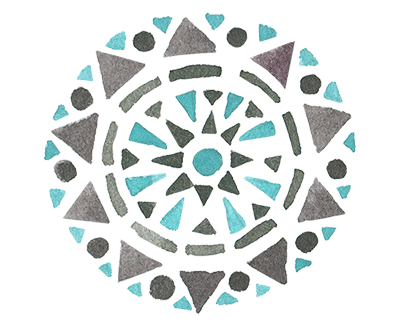 It's easy to feel like you're trapped when you're giving your energy to everything and everyone and working so hard just to stay in the same old rut while you feel your life slowly draining away.
It's hard to imagine there could be a way out – I know what it's like, and you're not alone.
"Just a few years ago, I was burned out and lost after my mother's death and in a job that was sucking my soul…"
After my mom passed away, I continued to work at the gyms and go through the motions of my life as a Personal Trainer but I was empty inside. I felt like I had fallen into an abyss and I didn't know which way to go – or how to make a change that would be worthwhile.
Finally, I was so exhausted and burned out that my therapist put me on stress leave from work and I went to my doctor for blood work. I discovered that I had a serious vitamin B12 deficiency that was making it impossible for me to recover my energy or focus on my life.
This was a LOUD wake up call.
I realized I couldn't continue to go through the motions of a life that had no purpose and no joy… and I saw how valuable and fragile my body and life really are.
"I didn't want to waste ANY more time doing something that didn't make me happy."
There wasn't just one big 'A-HA!' moment but a series of decisions to follow my heart's desire to find inspiration and healing and purpose.
I began to explore new ways of existing in the world, of bringing simplicity, grace, joy, and ease into my life.
These new ideas were scary – they weren't the way I was brought up! – but they were also liberating.
I knew that there was a more fulfilling, more passionate, healthier life waiting for me to discover.
As I dove in with my clients to create lives of passion and purpose I could see how my whole life had been leading toward these extraordinary experiences. Suddenly, it all made sense.
I have continued to learn and develop and my coaching business continues to evolve as I discover new ways to deliver effective results for my clients while increasing my own work-life balance and happiness.
I have made a thousand little shifts and each one taught me something valuable and helped me get closer to my purpose.
My clients are celebrating HUGE successes as they get unstuck and change their lives – from letting go of anxiety and phobias and creating more peaceful family dynamics to dramatically increasing their incomes and setting boundaries around their work that keep them healthy.
"I love knowing that my programs and coaching are helping people all over the world find their purpose while creating work-life balance…"
Over the past few years I've coached and trained dozens of heart-centred women (and men!) to find their purpose.
The system I use was given to me in what I call a 'divine download' and it will guide you to discover and live your passionate purpose – without having to burn down your current life to get it.
The strategies I teach are the same ones that I use in my own life and business: my revenues increase each year while my home functions better than it ever has – not an easy task with three young adults! – and I work less now that I did all those years ago at the gym.
I consistently see my clients generate amazing results. They discover that they can have a life of passion and purpose – and that it can actually be fun to create that life.
The people who START with my system, even in the very beginning, don't waste time, money, and energy getting frustrated with self-help and business advice that doesn't work.
If you're ready to start creating the joyful, balanced life that you deserve and are hungry for, then I invite you to join…
Discovering Your Passionate Purpose
Here are the outcomes I intend for you to celebrate after completing Discovering Your Passionate Purpose…
You're clear about what matters in your life and what you can let go of
You feel a surge of excitement because all of the pieces are falling into place
You're confident about your decision-making because you have a clear process
You have your powerful and passionate Mission Statement written down and when you read it, it makes you tingle

You know what direction to head in with definite action steps to get you to the next level

You're ready to take the next steps to creating a life of joyful purpose
You can see where you need to create balance in your work and life to get supported
These results are totally possible for you…
TRUST your feelings to see what is possible and commit to making it REAL.
Your journey starts by getting the right guidance and giving yourself the support you need.
Here are the 3 proven steps you'll learn to Discover Your Passionate Purpose…
When we're discovering our passionate purpose we have to put on our detective hats and go do some sleuthing. We'll look at your past, your future, and your inner spark to create a Passionate Purpose Mission Statement.
Most Life Purpose programs will get you to write – a lot! – on the path to your purpose. The difference with this program is that we use techniques to elicit the answers directly from your Unconscious Mind.
It's okay if you don't know! Your Higher Self does and we'll download its answers directly onto paper.
If you're serious about stepping into your purpose, this tried and proven program will get you there quickly and easily by going around your Conscious Mind resistance to find the gems that are buried within you.
Step 1
Your Amazing Life: Look to the Past
Receive the step-by-step formula for what to do to tune into and use your life purpose in decision-making

Learn the 5 areas of your life that you need to examine to find your purpose… and what you can safely ignore

Get crystal clear on where your purpose is hiding and how you can get there quickly

Discover the gifts that you have been given that are meant to help you live your purpose

Learn the truth about life purpose that will set you free to create the life you truly want
Step 2
Your Spark: Look Inside
Learn how to effortlessly attract what you need and want into your life

Find the spark of joy inside and follow it to your purpose

Write a compelling Mission Statement that provides the framework for your passionate purpose

Describe your purpose in a way that sends tingles down your spine and give you goosebumps

Be authentic, compelling, and confident when you communicate your purpose to others

Learn who to trust your purpose with and who to avoid to save your heart

Learn how to feel when you are moving toward your purpose and when you are moving away

Discover where fear lives in your body and how to recognize it when it is speaking

Strike the right balance of safety and risk as you begin to create your purpose-full life

Learn how to make decisions with confidence – and how to say 'No!' with confidence

Feel clear, prepared and READY to start living your passionate purpose
Step 3
Your Limitless Possibility: Look to the Future
Let go of the 5 lies of the ego that are keeping you stuck

Embrace the 7 aspects of the universe that will lead you to your purpose

Get a bird's eye view of your future – where you'll be and what you'll be doing

Receive the next 3 steps you can take now that will lead you to your passionate, purpose-full future

Start with the end in mind to craft a life that you'll be proud of having lived

Get easy-to-use templates that help you clearly and confidently discover your passionate purpose
BONUS!!
Your investment in the Discover Your Passionate Purpose Home Study Program includes a 45-minute Intuitive Mission Tuning Session with Vanessa, or one of her top-level Coaches.
Hey there! Want to know why I'm giving you my precious time?
Because I am committed to making sure that you get exactly what you need and I want to help create a world where we are ALL on Mission and doing what we were put here to do.
Once you've got finished the course, I'll work with you to intuitively 'fine-tune' your Mission Statement, listening to the call of your soul so that your Purpose sings off the page.
Value: $497
Discovering Your Passionate Purpose has been received with great praise!
"I have radically changed my thinking about some of my behaviors, thoughts, and patterns that had been holding me back and I have gained a much-needed healthy new perspective on these things."
"I have never been clear on my purpose and now it's like a blazing trail of fire. I love this feeling!"
"I was worried that I'd end up being a jazz musician in Paris but I'm happy to report that my Unconscious Mind LOVES the life I've created and I feel so energized with a renewed focus. Finding my Inner Spark was amazing! This was so cool!"
"Once I finished the course I was able to get amazing clarity on my Ideal Client and Niche. Now I know exactly who I'm serving and WHY! Everyone should do DYPP!"
Here's how to participate in Discovering Your Passionate Purpose:
You get to learn Discovering Your Passionate Purpose in 5 convenient virtual training modules that you can access from anywhere, even on your living room couch.
The downloadable audio classes and guidebooks full of visual aids and easy-to-follow templates are available for you to work with at your own pace, whenever you want. You also receive the transcripts for each class, because some of us learn better that way.
All 5 modules, the visualizations, and the guidebooks will be available immediately after you register. There's no rush. You can do the whole course in a week, a month, or a year depending on the pace that works best for you.
It's your life and your purpose – you get to make the rules now.
Got questions? I've got answers for you seeker:
"What if I can't attend the workshop dates?"
The CORE of the Discovering Your Passionate Purpose system is delivered to you in convenient virtual training modules that you can access at any time, as often as you like.
As a BONUS (!) you'll receive two tickets to The Laws of Success and 2 years to use them. If you can't make the trip you can pass the tickets along to a friend or family member.
I've offered this program in a flexible way to meet your needs and help make your life easier!
"Am I ready for this? What if I don't know where to start?"
The Discovering Your Passionate Purpose system has been specifically designed to meet you where you are and help you get clear on your Mission Statement and moving in the right direction.
If you're committed to living a big life of purpose, you're ready to benefit from this course. Your desire and commitment to getting clear are all you need to be ready.
If you spend time waiting to 'get clear' before you get support, you may end up like the thousands of seekers who are still spinning in circles and frustrated with lives that aren't what they want them to be. Clarity comes through focus, accessing resources you didn't have before, and receiving support from a community of like-minded individuals like ours.
"My schedule is packed. What if I'm too busy?"
The most important thing you need to know is this:
The Discovering Your Passionate Purpose system is going to SAVE YOU TIME by giving you the quickest proven path to results.
No more wasting time and money with decisions that aren't on purpose – it's COSTING you way more in lost time and income potential to try and build your life and business without knowing your life purpose.
And if you're interested in getting your purpose defined in the most effective, time-saving way, you'll love the easy-to-follow templates and checklists I give you in my program.
My goal is to help make your life EASIER – you don't have to struggle alone, making costly mistakes by guessing and 'winging it' without mentoring and a proven system to follow.
Plus, let's face it, the fact that you're busy is a SIGN you need to start being more selective about what you choose to do and what you choose to say 'No!' to – and knowing your purpose makes that much easier.
If you don't make the commitment to transform your life, you're going to stay stuck in a time-wasting cycle. Things aren't going to get magically less-busy if you keep doing the same things.
Now is your chance to start doing something different so you have more freedom (and money and time) in your life.
If you really want to collapse your timelines and get results now, I recommend the VIP Experience where I work with you 1-1 to get your Mission Statement done fast. Details are below.
"Can't I figure my purpose out on my own?"
Some people think that they'll just put their minds to it and come up with their purpose with no help or resources.
Well… the fact is that some people can do this and they do. You probably can, but you probably don't want to.
Here's why:
I did it and it took me 7 years, forty thousand dollars (not to mention the money I didn't earn because I wasn't on purpose!), and threw my life into chaos time after time.
Doing it that way is the hard way. And if that's the experience you want to create (remember I'm really stubborn!) then you can.
From my heart, I don't want you to have to go through that!
However old you are now, that's how many years you have lived your life without your purpose guiding your way. I have many people who have decided to work with me after 4, 5, or even 6 decades of living life the best they could – and without having reached their purpose.
How much longer do you want do wait?
The formula I teach is totally learn-able, but chances are you won't just stumble across how to do it – it was a divine download and I treasure that gift. Chances are that it will take you a much longer time to figure it out on your own than to follow the easy steps that I'll guide you through in Discovering Your Passionate Purpose.
What will I get out of the Discovering Your Passionate Purpose system?
This course will help you create a Mission Statement and mindset that attract the right people, places, and circumstances to you – so you can live your passionate purpose.
You'll come away with a clear idea of your purpose and clear next steps to take to create a life that you feel passionate about.
Doing these steps will help you build a life that brings you more joy and health, a life that allows you to express your passion to the world in a meaningful way, and a life that feels more effortless and worth living.
Your relationships, your business, and your play will all gain more depth and ease as you become increasingly clear on what fits your purpose – and what you can let go of. You'll be able to breathe in your own body and stay focused on what needs to be done.
It's time to take action NOW – your passionate purpose-full life is waiting for you…
Get ready to celebrate a life that is built upon being healthy, happy, and wealthy…
No matter how many years you've been searching for your purpose and no matter how many years you have under your belt, this investment will come back to you many times over and will continue to pay off for the rest of your life.
It's a tiny investment compared to the benefits you'll receive by knowing your life purpose.
Think about it – how fast will you make this investment back through new opportunities, greater clarity and knowing when to say 'No!'
It's really costing you more NOT to do this program.
I've personally seen seekers waste tens of thousands of dollars and years of their life on programs and businesses that didn't fit with their Mission because, simply put, they didn't know what their Mission was. And while I know that no experience is ever without learnings, there are easier ways than banging your head against the wrong wall.
I'm in this to help you get results. It's what I do. I don't want this to be a program you sign up for and don't use.
Let's get your Mission Statement clear and compelling, so you can help more people and create the life that you've been dreaming of.
The world is waiting for you, and NOW is the time to take action.
"Yes, Vanessa! I'm ready to make more of my life NOW by Discovering My Passionate Purpose!"
"I invite YOU to listen to your heart and take committed action to transform your life and your business now…"
I hope you'll give yourself this important resource. Taking this step now will bring you so much closer to building the life of your dreams and fulfilling your purpose, all while stressing less about the right path to take.
Think about the free time you'll have when your passionate purpose is guiding you – how would you like to more fully enjoy your life?
I invite you to say 'Yes!' now from a place of love for the lifestyle you want, the clients you're here to serve and the hugely profitable business you're here to create.
My warmest wishes for your success,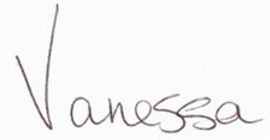 Vanessa Long,
Your Personal Game Changer
Simply complete our convenient check-out and we'll get you all the recordings and worksheets and transcripts right away.
If you have any questions, please contact us at team(at)sacredphysicality.com.
More Praise for Discovering Your Passionate Purpose!
"I love the language that you use – especially about the subconscious 'tossing things up' and asking, 'Can you deal with this NOW?' ! Yes, I can deal with this procrastination now."
"I am absolutely astonished by what you helped me learn about myself and now how I can take these learnings forward in my life.  This has been absolutely invaluable to me … Thank-you Vanessa, thank-you so very much."
"I'm excited at how energetic I feel. There is space for new things, ideas and opportunities in my life and they are popping up. Wow!"
"The course was amazing and had a significant and immediate impact on myself and my business. Within 3 weeks of completing my course I acquired 8 new clients for my business."