Product Description
Life + Biz Alignment Coaching with Master Coach Vanessa Long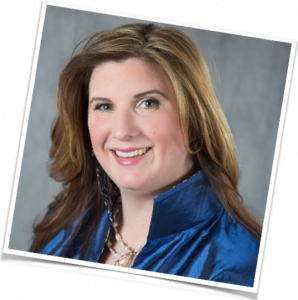 Hey there!
That's me over on the right…
And I'm super-thrilled that you're curious – and excited – enough about your life purpose to make it here.
Here's the deal:
As proud as I am of the Discovering Your Passionate Purpose System – and I'm pretty dang proud! – there is one thing missing from each step:
YOU!
Your brilliance! Your uniqueness! Your magical fire!
When we work together, I get to customize the DYPP System to you.
(And that totally freakin' rocks!)
Your life.
Your business.
Your soul.
It'll wrap around you like a snuggly cashmere blankie and warm your heart – and everywhere else!
You also get the accountability and support to take your Mission and embed it into every part of your life – to really see and feel the difference that a customized plan makes.
First, let's make sure you're in the right place.
You're in the right place if:
– You're looking for high-level mentorship and accountability to reach your goals,
– You have a desire inside of you for something more, something better, and something new,
– You're ready to answer the call of your heart and take action to create a life you totally love,
– You want your business to support and nurture your life, not drain it,
– You don't want to do it alone, and
– You're ready to take action now!
Here's how it works:
1-on-1 Private Coaching and Mentorship
The Discovering Your Passionate Purpose VIP Day
Here's what you'll receive:
1. Immediate access to the complete, digital version of the Discovering Your Passionate Purpose System so you can get working right away.
Worksheets, meditations, transcripts and more make the complete system easy-to-follow and easy-to-shine.
2. An in-depth Life + Business Analysis Packet that will help us to maximize the time that we spend together by giving me all the background details on where you are now in your business and your life, and where you want to be going with your life purpose.
Clients have massive 'Aha!' moments just from completing the package. It's soooooo worthwhile!
3. A 60-minute Launch Call where we'll get clear on what you want to create and where we're heading and to discuss your Intake Package. I'll answer any questions you have about DYPP while you work through it.
4. Email access to me so you can get all your questions answered and keep moving quickly.
Once you have finished the course,
and have your Mission Statement on paper,
we'll schedule the VIP Day.
5. A 1-day 1-on-1 virtual intensive with me, totally focused on you, your life, your business and how your purpose weaves in with all of it.
During your virtual intensive (completed from the comfort of your home!), we'll
– fine-tune your Mission Statement,
– work through several steps of the Life Purpose Alignment Blueprint,
– examine the parts of your life and business that are causing you the most trouble and get them cleaned up
– create specific strategies and action plans so that, by the time our day is done, you'll be ready to rock your world with passion and purpose.
This day, quite simply, kicks ass.
6. A follow-up call 2 weeks later to make sure that you are implementing and to answer any questions you have.
In Summary:
With the Discovering Your Passionate Purpose VIP Day, you get:
1. Lifetime-access to the Discovering Your Passionate Purpose System
2. Life + Business Analysis Packet
3.  60-minute Launch Call
4. 1-day VIP Intensive
5. Follow-up Coaching Call
6. Unlimited Email Access
(payment plans available upon request)